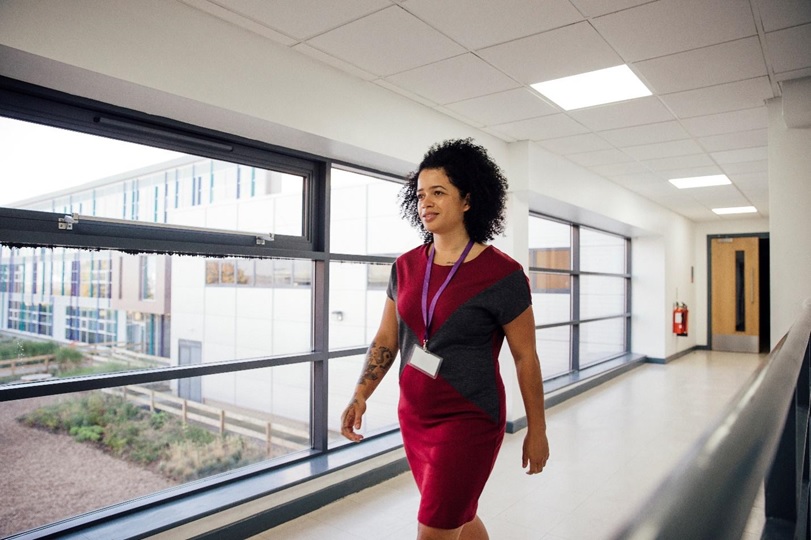 Career options for nursing educators and leaders
Many nurses are entering the world of teaching in a variety of exciting and rewarding locations. For any nurse with a love for teaching others and improving the level of care offered by healthcare workers in general, a career as a nursing educator may be just what they are looking for as the next step in their nursing career.
Universities and colleges
There is a myriad of options available in the collegiate setting for nurses. Teaching classes is the most common role, while experienced nurse educators may choose a role in administration. A professor or administrator will play a role in designing and implementing the curriculum. It is important that nursing programs stay ahead of medical trends and offer up-to-date educational opportunities for their students.
Training the nurses of tomorrow is a fulfilling and incredibly rewarding role. It is a great career option for nurses who have spent years working on the floor or in the administration of various healthcare facilities and want to take a step into a different role with a more regular working schedule.
Nursing educators play a valuable role in medical research.
For individuals who find research and advancing medical science appealing, obtaining a nurse educator degree is definitely something to consider. Spring Arbor University Online offers a Master of Science Nurse Educator degree that will prepare nurses for a role in research, especially at the university level. The program allows nurses to take one class at a time with a short break in-between. This schedule allows nurses to keep working their regular jobs and earn their degrees in their spare time without being too overwhelmed.
Social services and health departments
Government organizations hire many nursing educators to assist with their healthcare initiatives and missions. Health and social service departments may hire nursing educators to teach the public and other healthcare workers about various medical topics. Focusing on education can prevent a lot of communicable diseases and health issues.
Hospitals and clinics
Nursing preceptors are those who supervise nursing students who are completing the clinical portions of their degree programs. Nurses who act as preceptors teach real-world, hands-on nursing skills to students while providing valuable mentorship and support during a very busy and intense time in any nurse's education.
Hospitals and medical clinics often accept nursing students to learn within their walls. In most cases, a preceptor will work within a hospital in high demand, but there in some cases larger clinics may be involved with nurse training.
Nursing educators may also work in hospital administrative roles. They play a key part in decisions that affect the entire hospital and help influence the quality of care offered to every patient. Nursing educators can ensure that hospitals stay on top of current medical trends and treatments, so their facility does not fall behind in what they can offer patients.
Nursing and assisted living facilities
It takes a large staff to provide all the medical care and needs required at a nursing or assisted living facility. Keeping medical staff up to date on current medical rules and practices requires offering educational classes and training. Some nursing students may also complete clinical rotations at eldercare centers, so there is a demand for experienced nursing preceptors.
Nurse educators are in high demand
When an individual chooses a career as a nurse educator, they embark on a career path in extremely high demand. It is one of the top 100 occupations for future growth.
With a high population of aging adults, there is a major demand for healthcare workers, and someone must be available to train them. A well-educated nursing workforce is only possible if strong nursing leaders and educators demonstrate how to provide high-quality care.
Older, highly skilled nurses are retiring or leaving advanced positions
For nurses, finding a position that is a step above their current one has become a bit easier due to the volume of retiring nurses. Time stops for no one, and many highly skilled nurses are part of the large generation of aging adults. At the same time, many mid-career nurses who still want to be involved in the medical field they love are choosing to become educators.
Major responsibilities of nurse educators
No matter what setting a nurse educator finds themselves in, the responsibilities are often similar. A nurse educator may spend time doing any or all the following tasks.
Teaching nurses of many different skill and experience levels
Nurses are constantly learning. Even nurses with a decade of experience will find themselves completing certificate courses, training sessions, and various continuing education classes to maintain their licenses. A nurse educator must be prepared to teach nurses at all stages of their careers. As a bonus, there is a lot they can learn from students as well.
Motivate and provide mentorship
Nursing school is an enjoyable time, but there is no doubt that there are challenges to overcome. Having a great mentor to pass on experiences and provide support and motivation makes nursing school classes less stressful. The right mentor can completely change the experience a nursing student has throughout their education and clinical rotation.
Learn and educate on the latest evidence-based healthcare practices
Nurse educators spend a lot of time learning about the latest treatments, practices, and news in the medical world. It is a large part of the job. An educator needs to be as well-informed and knowledgeable as possible so they can train nurses to provide the highest level of care. This means taking part in valuable research or even heading a research team. Reading journals and papers should be part of their weekly routine too.
Attending conferences online and in person is a great way for nurses to stay on top of what is happening in the medical world and do some valuable networking. Collaboration opportunities are likely when nurses do a good job networking with colleagues and peers.
The skills to be a nurse educator
Any nurse who loves what they do and enjoys teaching others could be a great nurse educator. Individuals who are uncertain of their strengths in some areas can use this list to assess themselves and take steps to improve skills. No one is perfect in all these areas, but if a nurse has the will to improve, there is no doubt that they will!
Significant clinical experience
The more time spent working in a clinical setting, the better prepared a nurse will be to become a nurse educator. Many nurses choose to have at least two to three years of working experience before they choose to advance to the role of nurse educator. This is partly because they do not always know this is the path they want to take until they have worked for that amount of time. Remember, a nurse can earn a Master's degree and become a nurse educator while they continue to work and gain valuable experience.
Superior communication skills
The best written and spoken communication skills are essential for nurse educators. They need to be very comfortable explaining complex concepts and instructions to people from all backgrounds and skill levels. Taking classes in writing and speaking can be very helpful for nurses who feel they need some practice in this area. Volunteering with various groups can also help them with communication skills.
Curriculum design
Some nurse educators might oversee designing training programs, nursing school curriculums, seminars, and more. Creating materials and presentations that make learning new skills, treatments, and concepts easier and more engaging is a very rewarding experience for many nurses.
Evaluating and assessing others
An educator will need to be good at assessing the skills of others and providing constructive criticism followed by realistic solutions and goals for each student. One of the most important aspects of mentorship is finding ways to highlight the positive traits and skills of others, while helping them make improvements in appropriate areas. By following these guidelines and methods, nurse educators can improve the quality of patient care now and in the future.
Conclusion
Nursing educators are needed in many different locations, allowing for great career versatility for those who choose this exciting career path. Becoming a nurse educator is a respectable option for nurses who are tired of working in a clinical or hospital setting. Through education, they can qualify to be full-time nursing teachers at colleges, universities, community centers, and more.