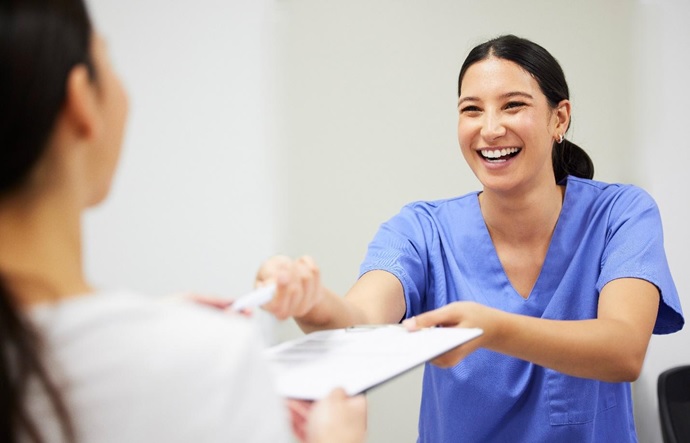 The roles of a family nurse practitioner
A family nurse practitioner (FNP) is a registered nurse who has specialized in offering specialty or primary care for patients of any age and gender. In most jurisdictions, FNPs have the privilege to practice independently — hence they hold the prescriptive authority to deal with patients on their own. They also undertake private practice where they serve families and individuals by providing primary healthcare. In the entire advanced practice for registered nurses, FNPs possibly have the broadest scope.
Their training involves care for patients of all ages, from newborn to elderly populations up to more than 100 years of age. This means these nurses are suited to diagnose and treat patients in this range for almost every illness that arises.
A family nurse practitioner will likely serve as a trusted primary caregiver. In the line of duty, you may come across similar patients for many years and understand their fears, hopes and personality. Your scope also involves promoting healthcare among your clients and assisting them through various challenges, whether they occur naturally or by accident.
Roles of a family nurse practitioner
Family nurse practitioners are trained to diagnose, monitor and treat sick people, irrespective of their age. The core of their work involves primary care, where they deal with basic medical needs that arise in a healthcare center. They address all diseases, including respiratory diseases, urinary tract infections, and more.
Patients with chronic conditions like diabetes and cancer are also assigned FNPs to provide care. The nurses may also perform checkups in case there are symptoms and most likely arrest the situation before it gets worse. These are trusted professionals deployed to homes — hence you must exercise high levels of professionalism.
FNPs also collaborate with other hospital staff, including laboratory technicians, physicians, and other specialists like radiologists. They complement their work — hence they have access to patient information and viewpoints that other providers do not get. Due to this varied exposure, FNPs can work in communication centers within the healthcare system to disseminate information to various departments for better decision making.
The daily routine of family nurse practitioners involves examining patients, diagnosing various diseases, consulting doctors and treating patients. These duties are accompanied by a lot of paperwork, although it is fulfilling to spend time with patients. Despite dealing with people in pain, you get to build interpersonal connections, especially when the patient recovers as a result of your effort. This specialization allows you to enjoy professional autonomy by making individual judgments. Occasionally, you may consult a physician, but you can accomplish several tasks independently.
FNP domains
The FNP profession has gained a reputation for empowering nurses to undertake any role that comes up. Their training involves acquiring a holistic skill set. Aside from learning about the nursing approach to healthcare, they also train in advanced diagnostic and treatment skills. They can therefore deal with issues of all kinds, and can handle patients with different ailments. Below are some domains you can expect in the FNP profession:
Cardiology
Cardiovascular or cardiac nurses are FNPs working in collaboration with cardiologists and other providers to offer comprehensive cardiovascular care to individuals suffering from acute heart disease. To qualify as a cardiac nurse, you must pursue advanced degree courses that will enable you to diagnose, treat and manage diseases affecting the cardiovascular system.
Your roles will include stress tests, screening, health counseling and management strategies. You will also be required to promote cardiovascular health through preventative measures. This specialization extends to primary care for patients suffering from coronary heart disease. After a heart transplant or bypass surgery, you may also be asked to offer post-operative care for such patients.
Traditionally, cardiac nurses work in cardiothoracic surgical units, cardiovascular interventional units and hospital cardiology units. However, there is a growing need for these professionals to work in long-term care centers and rehabilitative settings.
FNPs working as cardiac nurses can serve patients of all ages, including children born with heart defects or elderly patients suffering from chronic heart diseases. A cardiac nurse can manage multiple heart conditions, including arrhythmias, congestive heart failure or hypertension. They are also trained to monitor and evaluate heart devices like defibrillators and pacemakers, and are required to perform physical exams on patients with chronic heart diseases and establish the extent of the condition.
When patients are referred to the lab, FNPs in this category should interpret the results and recommend further treatment. After diagnosis, the nurse should prescribe any required therapy or medications. Before the patient leaves the health center, the nurses must educate them on further measures to prevent the disease from escalating, and other health maintenance practices.
Cardiac nurses are highly qualified individuals. The minimum certification is a graduate-level degree in nursing. However, most cardiac nurses advance to attain a master's degree and pursue a post-master's certificate in the cardiovascular specialty. Other nurses boost their leverage by taking part in fellowship programs. No doubt that FNPs in this specialization earn attractive salaries because of the technicality of their duties and high educational requirements.
Emergency medicine
Registered nurses can also follow the emergency medicine route, where an FNP can work in care centers that offer emergency services. Patients often need urgent attention when they suffer accidents or have acute health conditions that may cause death if not managed in time. Serving as an emergency nurse calls for courage because you work in traumatic environments. You may be called into a room with a collapsing patient, yet you must keep calm, skillfully assess the patient and prioritize their condition.
Despite the tense moments, emergency nurses must be confident and decisive enough to follow emergency protocols even when a patient is on the brink of death. Apart from working in emergency rooms, FNPs may also be deployed in different settings, including telephone triage, aircrafts, crisis intervention centers and correctional facilities.
Emergency nursing involves proficiency in various skills, which you can attain through training. They include cardiac resuscitation, trauma, suturing and trauma management. Students looking forward to becoming emergency nurses must complete 700 clinical hours in fields such as family practice, pediatrics, women's health and more.
There are multiple learning opportunities that provide a chance to interact with emergency residents, assistants and medical students, which offers an interdisciplinary learning experience. The learning environment exposes you to emergency laboratories, trauma centers, and emergency settings that prepare you for the job ahead. Training as an emergency nurse also equips you with disaster preparedness skills. Upon completion, you will be cleared by certification boards in your country to allow you to apply for a job in various places, including trauma centers and other emergency settings.
Surgery
The responsibilities of surgical nurses vary significantly based on the organization where the FNPs are deployed. The first role of surgical nurses is to assess patients based on their complaints. You must therefore have sufficient knowledge of how to perform general surgeries. An FNP is trained in common ailments that are handled by surgeons, including cancer, appendicitis and cholecystitis. Another role is to review diagnostic imaging results and interpret laboratory results to inform the surgeon whether a condition requires surgery. If there are no symptoms, the nurse must also be able to advise accordingly.
Beyond the diagnostic level, an FNP should use the results to create a treatment plan. Some patients may not require any procedures — hence you must identify them and know how you can benefit them, including referring them to an appropriate facility that can handle their issues. Being a surgical nurse, your other role is to work with surgeons. For instance, you will need to set up the theatre and arrange surgical apparatus. During the process, the surgeon may request that you help them. When they prepare the treatment and follow-up plan, you will be the handy person to execute it.
Patients requiring a surgical procedure undergo pre-operative and post-operative sessions. FNPs in this specialization are responsible for offering specific instructions to the patients before and after the surgery. After surgeries, you will also need to take care of the wounds. As a surgical FNP, you must have sufficient knowledge of how to remove staples, suture wounds and remove sutures. Your training should also enable you to identify symptoms of infections and drain abscesses when they occur. If the patient requires antibiotics, it is your duty to prescribe them.
Surgical nursing is flexible, and FNPs enjoy a lot of flexibility in their roles. You can be allocated in an inpatient or outpatient setting based on your organization. FNPs in the inpatient setting spend much of their time in operating rooms or in the perioperative area. Their main responsibilities involve supporting surgeons in conducting procedures and caring for patients after surgeries. If you are deployed in the outpatient setting, you may only be involved in minor surgeries and follow-ups, although not often, because patients can take care of themselves if they do not need hospital admission.
Endocrinology 
Endocrinology nurses are FNPs working with patients who have diabetes and are also known as diabetes nurses. Diabetes is a condition that affects the endocrine system. Currently, the most common variant of this disease is diabetes mellitus which has triggered the need for disease management specialists and nurse educators. Patients need this information to manage their condition effectively.
A regular nurse can guide patients on how to monitor their diabetes symptoms, but an advanced FNP can assume additional responsibilities of education as well as diabetes management. The additional roles include adjustment of dosages, psychosocial counseling, exercise planning and nutritional therapy. FNPs who specialize in endocrinology can assume the role of primary care providers for patients with diabetes.
FNPs have a crucial role in being self-management educators. They disseminate information to diabetes patients and speak about the symptoms to watch out for better management of the condition. The nurses collaborate with patients to evaluate their needs. From this assessment, the FNPs can develop educational interventions and support strategies that can help patients manage diabetes. They also enlighten patients on the need to adopt self-management goals to manage the condition appropriately.
Family nurse practitioners play the follow-up role by occasionally visiting and evaluating diabetic patients to establish whether they are following the correct dosage and prescriptions to meet their goals. If patients are not responding well, the FNP can recommend other interventions. For the purposes of record keeping, document the education and evaluation plan.
Oncology
A family nurse practitioner that specializes in oncology works closely with families to assist cancer patients with treatment. In addition to undertaking patient assessment, education and coordination of care, FNP oncologists also provide support to both patients and caregivers during treatment. The role of an oncologist often varies depending on the area of focus. Some general duties include conducting comprehensive health history and physical assessment and developing pain management regimens. You will also be tasked with educating patients and families on treatment plans and maintaining patient documentation. Another general task includes prescribing medications and other treatments.
When you decide to specialize in the oncology domain, there are several areas that you can choose to practice. These include breast oncology, bone marrow transplantation, chemotherapy, gynecological oncology and hematology, among others. However, to qualify for any of these areas, you first need to pursue an advanced degree in the area you wish to specialize in. You will also be required to take up an oncology nursing exam.
With the increasing number of cancer patients, oncology nurses are in high demand. Beyond filling these positions, families with cancer patients are looking for nurses who are compassionate in their work. As a family nurse, you need to have the capacity to deal with the emotional toll of handling terminally ill patients.
Geriatric Care
Geriatric care is another domain that a family nurse practitioner can decide to specialize in. The role of a geriatric nurse revolves around caring for vulnerable people, especially the elderly. This is a field that is expected to expand in the near future. Notably, the population of the elderly in the US is projected to be more than 20% of the overall population, so there will be a need to hire more geriatric nurses.
Basically, many older people have health issues that do not necessarily require hospitalization. However, the patients need medication and changes in diet or lifestyle to enhance their overall wellbeing. As a geriatric nurse, some of your responsibilities could include assessing the patient's mental status and understanding the patient's acute and chronic health issues. Other duties include organizing and administering medications and educating the patients and families about common health concerns such as incontinence and falls. You will also be tasked with helping patients to exercise, administering therapies and planning patients' health and care plans.
Geriatric nurses mainly deal with age-related diseases such as dementia, arthritis, cancer, chronic pain, incontinence and impaired mobility. As a registered nurse, not many requirements are needed to become a gerontologic nurse. Generally, a nursing degree is one of the basic requirements. You then work in general healthcare positions for several years before getting a certification in a specialty area such as gerontology. Some of the prerequisites to get a gerontological nursing certification include a valid RN license and at least two years of FNP experience. You will also need at least 2,000 hours of clinical practice in gerontological nursing and 30 hours of education in gerontological nursing in the last three years.
Conclusion
As a family nurse practitioner, you can explore a broad range of possible job duties. Irrespective of your specialty, your job description will mainly include examining patients, making diagnoses, developing treatment plans and communicating with patients and providers. The FNP domains that you can explore include cardiology, emergency medicine, surgery, endocrinology, oncology and geriatric care.