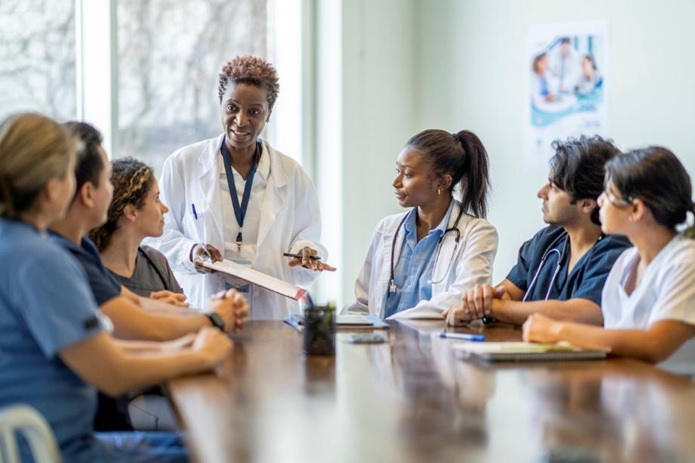 What can you specialize in once you have trained as a nurse?
The success of healthcare in any medical setting depends on nurses because they are always at the center of all operations. They look after patients at the bedside, liaise with other healthcare providers, and communicate vital information to patients and their families.
Nursing is a wide field, and the role of nurses varies significantly. After graduating, you can choose a career path based on your passion and goals. However, remember that some fields require you to further your education and training. Other roles require you to work in a unique setting, away from the hospital environment.
Working as a nurse can be a fulfilling experience, especially if you are compensated sufficiently. The profession has expanded to accommodate multiple specializations where nurses can focus on a specific patient population or area of practice. Professionals with higher degrees are in demand because they can handle more responsibilities.
Below are different areas of specialization for trained nurses:
Adult nursing
This field entails becoming a specialist in promoting health as well as caring for patients, especially adults. You will manage resources allocated for caring for adults' physical wellbeing and use your skills to provide care. Other responsibilities of adult nurses include monitoring their heart rate, blood pressure and bodily functions. You may also be required to assist patients in washing their items, bathing and dressing. An adult nurse must be alert and ready to respond to changes in circumstances, for example when the patient has caught some sickness.
In advanced healthcare structures, adult nurses range from those working in wards to autonomous consultants serving a massive patient community. As an adult nurse, you also have many opportunities to advance your nursing career and become a specialist in dealing with the most vulnerable cases or surgery. Therefore, the work environment for these professionals' ranges from a personal home to an intensive care unit in a health center.
The minimum qualification to become an adult nurse is an undergraduate degree in adult nursing. If you are newly graduated, the first assignment in a hospital environment may involve being assigned patients for you to look after in the wards. Among your roles will be to link the patients to other healthcare providers.
Many adult nurses begin work in hospitals to build their skills in taking care of sick adults. Later on, they can join the community and work in individual homes. By now the nurse will have learned communication skills and be able to disseminate information to the families of the patients more accurately. Another important skill is recognizing a sick patient, which can only be developed over time while working in the hospital.
Agency nursing
This field involves working in many healthcare environments, although most positions are temporary. For this reason, nurses working in this field must be flexible for any assignment that comes up. An agency nurse basically works in various roles, despite the limited training for that assignment. Therefore, when you are about to be deployed, the agency will prepare you with some training to allow you to accomplish the task effectively.
Working as an agency nurse offers the much-needed flexibility to address personal issues. You can find enough time to be with your family because you can avoid working on weekends. Unlike other nursing specializations, this field exposes you to multiple work environments, techniques and protocols. You will gain self-confidence in many areas and the knowledge and experience associated with multiple assignments. Surprisingly, agencies have better payment structures than other environments, prompting many nurses to prefer working there.
If you are looking to build a career in agency nursing, you can pursue an online MSN program offered at Walsh University to boost your credentials. This qualification is one of the best in the nursing profession. It will also increase your chances of joining an agency and choosing a specific area of work. While joining the agency, you must declare your work requirements and preferences, and whether you want to work part or full time.
Children's nursing
Children's nurses are professionals involved in helping children with anything from minor conditions through to life-threatening ones. As you grow into this field, you will gain the right skills, including setting up projects and managing people. Other responsibilities include providing care to the child and reassuring the child's family. Sick children spend most of their time with their parents or guardians. The nurse will provide care information to the parents, who are the primary caregivers, and build confidence in them, especially when the child has a lifelong condition.
Working as a children's nurse requires double the effort of dealing with adults. You must be very observant and flexible. A child cannot necessarily explain their condition, so you must spot the problem based on the symptoms they show. The nurse assumes the role of the child's advocate whenever it is necessary. Therefore, you must have good communication skills and be emotionally resilient.
Learning disability nursing
Individuals with learning disabilities are susceptible to mental, sensory, and physical challenges. Specialized nurses help those with learning disabilities and work in collaboration with other caregivers, families, and professionals to offer people-centered services. They promote the patient's health to enable them to live independent lives with a purpose.
You need a degree in learning disability nursing to qualify to work in this field. It is a wide area that encompasses both children and adults. Remember, each patient has unique needs because of age and level of independence. As a learning disability nurse, your work environment includes respite facilities, schools, prisons, community teams and more. For this reason, you must have interpersonal and effective communication skills to enable you to relate to your patients. Note that these responsibilities may be extremely demanding emotionally and commit you to traveling extensively.
Mental health nursing
The role of mental health nurses is to provide in-patient care by helping people with mental illnesses to recover in the hospital. They may also extend their services to other settings, including homes, by supporting families and care givers.
Other professionals work in residential and forensic services. The nurses may join health teams in communities to offer people-centered services. You must be registered after completing your degree before you start practicing. Most healthcare centers enroll new nurses in a rotational scheme to expose them to different settings in this field. They can then grow from ordinary nursing staff to being a consultant.
The key attributes to nurture in this field include empathy and the ability to listen. Always remember that your patients are more vulnerable and require more attention. Build interpersonal skills and good observation to fully comprehend their concerns and their families. You must always remain calm and seek the best solution for them.
Nursing-home work
When you are deployed to a nursing home, you offer care services to people whose needs cannot be met from anywhere else but the hospital. Your responsibilities will include treating injury or illness, along with intermediate and palliative care. Nursing homes are more thorough compared to hospitals in terms of facilities, including a higher number of beds. Regarding ownership, most nursing homes belong to voluntary organizations, although you will find some owned by local councils.
A nurse working in a nursing home may be asked to manage shifts and work with visiting staff and assistant colleagues to offer high-quality medical care. Nurses who have served for many years in nursing roles can assume administrative roles and manage the facilities in the absence of a manager. In this case, you will control the budgets and manage staff. More opportunities may arise where you can run a group of homes as a manager. You must have attained a higher academic qualification to occupy this position.
You must be patient when working in this environment because your clients will come up against the same problems each day. The responsibilities are emotionally taxing because your daily routine involves interacting with people who are not sure whether they will live to see tomorrow. You must be there to provide hope, which is not easy to do all the time.
Conclusion
Nursing is a noble profession that seeks to address human needs — especially those of vulnerable people. To qualify, you must train and attain certification from a recognized institution. Luckily, this field is wide and allows professionals to follow a career path that appeals to their passions and interests. There are more than ten areas you can specialize in, based on your education level and experience. While the tasks are demanding, they are also fulfilling because the satisfaction lies in touching lives and restoring health.