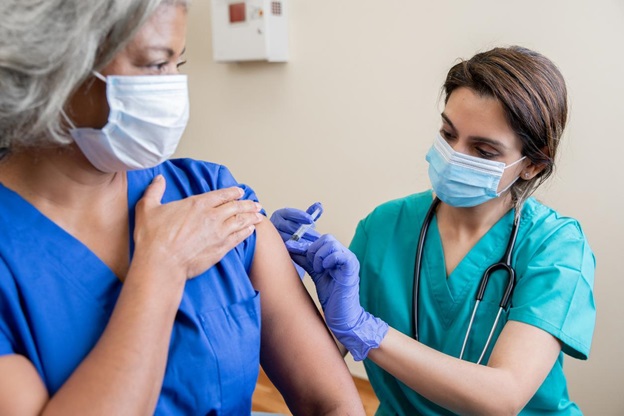 Why nursing might be the right career for you
Nurses are essential for the proper functioning of the healthcare sector. Without these professionals, all other medical experts would be at a loss. There is good news if you have always been interested in being a nurse but didn't know how to go about it. You can get a degree in this in-demand profession without breaking a sweat. Aside from the fact that this profession pays well, it is also fulfilling as you can help patients in their most vulnerable moments.
If you are not quite sure if the nursing career is right for you or if you have been thinking about this career choice. Here are five reasons that nursing might be the career for you:
Job security  
Even with economic downturns, hospitals rarely downsize because nurses are essential workers. In many countries, these experts are imported from other parts of the world because the demand is higher than can be met by local workers. In the US, the job outlook shows a 12% increase in nursing occupations between 2018 and 2028. So, your job as a nurse is safe and offers a stable income. You can be more focused on performing your job rather than worrying about what happens if the economy crashes. The chance of earning more and advancing to higher positions also increases when you take more courses to further your knowledge. This increases your expertise in one specific field and places you in higher demand than usual.
Freedom to work in other countries 
While some countries may require specific qualifications and licenses, the nursing practice is similar and often a nursing degree is valid in other countries. For example, US-trained nurses may not need a new degree to handle a patient in Canada. Aside from working in other countries where your license is valid, nurses have many opportunities within military bases, nursing homes, schools and private and public clinics. The best part of these placements is that the working hours are flexible depending on the location.
Upgrade your experience through an online nursing degree 
As with every profession, practitioners need to upgrade their knowledge to meet the ever-changing standards. Thanks to technology, the learning platforms used in conventional schools have been demystified. One can take courses in any field from the comfort of their home. It doesn't matter if you are a beginner or an expert; this course offers you a lifetime opportunity to expand your skills. Online degrees offer dozens of opportunities in your chosen field, and the fees are often lower than in-person learning. To top it all off, they are so convenient that you can learn and work simultaneously.
Many nursing specializations to choose from  
Nursing is a broad discipline that includes various areas of specialization. Many start off as general nurses but soon apply for a nursing specialization in mental health, anesthesia, midwifery, adult gerontology acute care or pediatric nursing. These options are ideal for people passionate about the job. Midwifery is fast becoming the preferred career choice for many nurses. Students pursuing midwifery programs in Texas are taught to care for women and their gender-related health needs. Qualified students can focus on caring for vulnerable populations and nurse them back to health. If you already have a degree in nursing and want to pursue a specialty or diversify to another specialization, the DNP nurse-midwifery program from Baylor University is an excellent choice.
Nursing is fulfilling 
Nurses are respected, trusted and appreciated by their colleagues and other members of the public. Considering their job and how delicate it is, their presence is non-negotiable in the healthcare system. These professionals administer drugs and support patients dealing with physical and emotional pain. While studying nursing makes you a nurse, this title goes beyond academic qualifications. Many nurses are patient enough to listen to their patients while allaying their fears. If you enjoy taking care of other people, you should consider a career in nursing.
Before enrolling for that nursing degree, here are some facts to bear in mind: 
Practice many skills 
The world of nursing is vast. A degree or two won't make you the expert you want to be. You need to learn and unlearn some nursing practices as you advance. As new courses are added to the curriculum, endeavor to update your knowledge and skills. Be reminded that you can't learn everything in a day. As you practice the new ideas, they stick and become part of your daily practice.
Learning never stops 
After your first degree, you'll keep researching and finding new ways to make the job easier. The medical field is so extensive that new diseases emerge daily, and there must be better ways to tackle them. Aspiring nurses must be prepared to remain up to date with the latest trends, or they will lose touch of the realities.
Prepare for mistakes  
No one is immune to mistakes in the field. From administering the wrong prescription to misplacing vital working tools, a lot can happen in the line of duty. Don't beat yourself up when these mistakes happen. Rather, work towards straightening crooked paths and making amends.
Conclusion  
You are probably excited about this new career path or glad to have taken the bold move to upgrade your skills via an online degree. Although nursing is a noble profession that provides you with the opportunity to help vulnerable people, it is physically and mentally tasking. Embrace this opportunity to polish your skills and advance within the field.