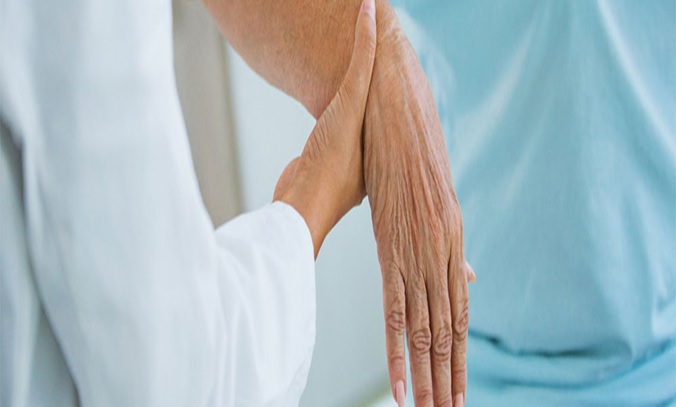 Wrist Pain and How to Treat The Causes and Symptoms
Do you suffer from wrist and hand pain? Millions of people across the world live with hand and wrist conditions daily. It can be caused by overuse, injury, or even arthritis. The good news is that there are things you can do to manage your wrist pain and get relief. Below we will discuss some common symptoms, causes of wrist pain, diagnosis and treatment.
Signs and Symptoms
Some of the most common symptoms include:
Numbness and tingling of the hands
Swelling or notable bruising around the joint
Wrist pain even at rest
Difficulties gripping things
Limited range of motion
Numbness in the fingers, hands, or arms
Weak grip strength
When Should You Seek Medical Care?
If you notice any of the above symptoms, you should speak to your primary care physician as soon as possible. They will run tests and rule out anything serious such as a fracture or broken wrist.
Common Causes
Wrist Tendonitis
Tendonitis is caused when the tendons in your wrist become irritated or inflamed due to overuse, injury, or arthritis. The most common cause of tendonitis is a repetitive strain on the wrist joint.
Wrist Fracture
A fracture occurs when there is a break in one or more of the bones in your wrist due to an injury such as falling on an outstretched arm, falling from a height, or a car accident.
Wrist Arthritis
As you get older, it is more likely that you will develop arthritis. Symptoms include pain, swelling, and stiffness of the wrist joints.
Carpal Tunnel Syndrome
This condition is caused by the compression of the median nerve in your wrist. The symptoms include pain, tingling, or numbness in your hand and fingers, which can radiate up to your forearm.
Ganglion Cysts
A ganglion cyst is a fluid-filled lump that can develop on your wrist near the joints or tendons of your hand and fingers due to injury or overuse.
Carpal Boss
If you have prominent knuckles in your wrist, this is known as carpal bossing. It can be caused by an injury or disease process such as arthritis, osteomyelitis, or rheumatoid arthritis.
Cubital Tunnel Syndrome
This is caused by compression of the ulnar nerve in your elbow and can result in pain, numbness, and tingling of your hand.
Wrist Tenosynovitis
This is an inflammation of the tendons that surround your wrist joint. It can occur suddenly or gradually due to repetitive motion, injury, or other disease processes such as arthritis.
Wrist Sprain
This is caused when there is damage to the ligaments in your wrist. It can occur suddenly after a fall or due to repetitive strain such as typing or other sports injuries.
Diagnosis
A thorough medical history and physical examination are required to determine the cause of your wrist pain, which is frequently followed by an imaging test, most commonly an X-ray.
Medical history
Your doctor will ask you a series of questions about your wrist pain and symptoms to determine the cause. Your medical history includes any previous injuries or diseases involving your hand, arm, shoulder, or elbow.
Physical examination
A physical examination allows your doctor to see if there are any deformities in the way that your arm or hand looks. You may also have an examination of the way you use your hand to check for weakness, numbness, or loss of sensation.
X-ray
An X-ray is typically performed first to determine if there are any fractures in your wrist. It can also show the extent of the damage if you have arthritis or other disease process involved in your wrist pain.
Special Test and Procedures
Your doctor may order other tests and procedures such as magnetic resonance imaging (MRI), nerve conduction studies (NCS), or a biopsy of any lumps, bumps, or masses you find on your wrist. These tests can help to determine the exact cause of your pain and guide treatment options.
Differential Diagnosis
Differential diagnosis is used to determine if your wrist pain is caused by any serious conditions, which include infection of the bone or joint, blood clots in your veins, fracture of one of the bones in your wrist, etc.
Rheumatoid Arthritis (RA)
RA is a joint disease that causes pain, stiffness, and swelling in your wrist.
Thyroid Disease or Diabetes Mellitus
Both thyroid disease and diabetes can cause pain, stiffness, and swelling in your wrist.
Soft Tissue Tumors
Carpal bossing can be due to a tumor in your wrist.
Carpal Tunnel Syndrome (CTS)
CTS is characterized by tingling sensation or numbness, mainly in your thumb, index finger and middle finger that is radiating from the palm of your wrist.
Treatment
The treatment options for wrist pain depend on the underlying cause. The following are some of the common treatments:
Self-Care Strategies
Take a break from using your wrist until it feels better.
Ice application. Use ice on your wrist to relieve pain and swelling for the first two days after injury or onset of pain. Do this for 15-20 min at a time, four times per day.
Compression: Use an elastic bandage to support your hand, elbow, and wrist.
If your wrist is sprained, avoid moving it so as to decrease pain and swelling.
Medications
Nonsteroidal anti-inflammatory pain medications are effective in reducing pain and inflammation.
Cortisone steroid injections may help with pain and inflammation.
Surgery
Surgery is usually reserved for patients who do not respond to these treatments or if there is any serious underlying cause such as cancer in the wrist.
Prevention
Some activities put participants at a high risk of suffering a wrist injury. Many sprained wrists can be avoided by using protective wrist splints.
Furthermore, persons who have had a previous wrist injury may be at a higher risk of re-injury, especially if their wrist does not restore complete mobility or strength. It's critical for active people, especially athletes, to ensure their wrists are fully functional before returning to competitive sports.
Conclusion
The therapies listed above will not help every patient with wrist discomfort. Simple measures like ice, rest, and wrist support, on the other hand, will help the vast majority of people suffering from typical wrist problems like sprains or tendonitis.
If the symptoms persist despite correct therapy, you should consult your doctor about the subsequent measures. Surgery is an option, but most people choose it only after the other methods have failed to provide relief.